Last month Bhavani Devi created history by becoming the first Indian fencer to qualify for an Olympics. She qualified basis her World Ranking.
Other Indian fencers will have an opportunity in the coming days to get more quotas for India through the Asian Olympic qualifiers.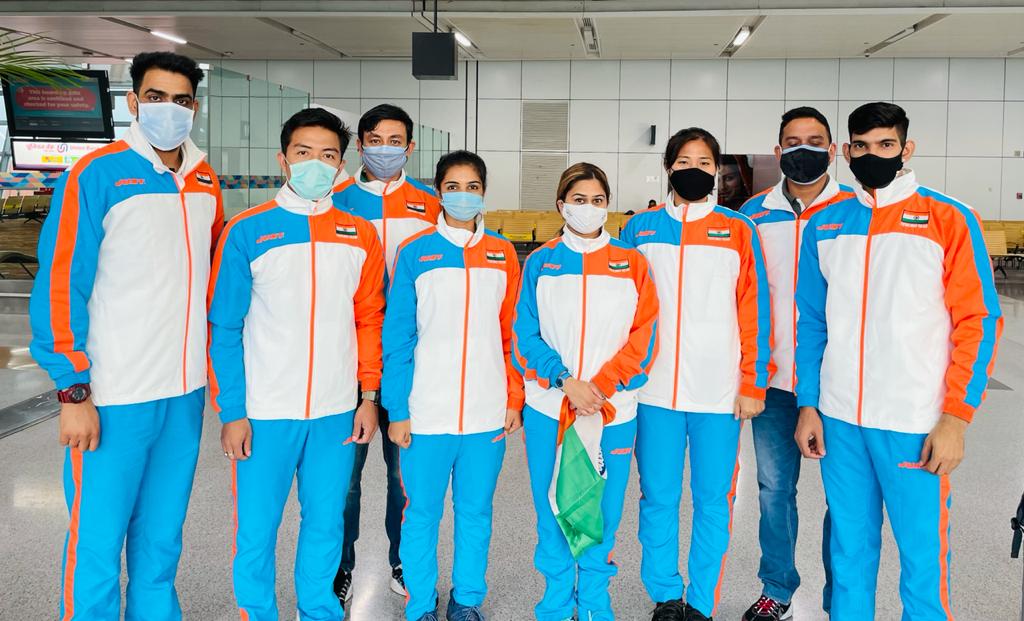 Asian Olympic Qualifiers:
Asian qualifiers in Fencing are scheduled to take place in Tashkent, Uzbekistan on 25th & 26th April. This qualification tournament is only for the individual events. 1 quota per individual event is going to be awarded through Asian qualifying tournament. In these qualifiers, only countries without a qualified fencer in an event will be eligible to participate.
Since Bhavani Devi has already qualified in Women's Sabre individual event, India is sending fencers in the other 5 individual categories for Asian qualifiers.
Here are the fencers vying for an Olympic Quota:
Men's Epee: Sunil Kumar (World Rank 220) is going to fight for an Olympic quota in Men's Epee individual event. There are 19 entries in this event with the fencers from Hong Kong (WR 67) and Vietnam (WR 62) favorites to bag the quota.
Women's Epee: Kabita Devi (World Rank 96) is the Indian Fencer in this event. She is the highest ranked entry at Asian qualifier. She is going to face tough competition from World No. 97 Kazakhstan Fencer Ulyana. There are a total of 15 entries for Asia-Oceania qualifier in this event. According to rankings, it should come down to Kabita & Ulyana for the Olympic quota.
Men's Foil: Bicky Thokchom (WR 635) is India's entry in this event. There are 17 entries and fencers from China (WR 57) and Australia (WR 71) are the favorites for a quota.
Women's Foil: Radhika Awati (WR 197) is the Indian Fencer in this event. There are 14 entries in this event and fencers from Hong Kong (WR 56) and Uzbekistan (WR 54) are favorites to bag the quota.
Men's Sabre: Karan Singh (WR 211) is the Indian fencer in this event. Even though Karan's World Rank is low, he had a good performance in Budapest World Cup last month where he finished 68th overall. There are 14 entries in this event and fencers from Kuwait (WR 46) and Vietnam (49) are the two highest ranked fencers.
If we have to look at realistic chances of Indian fencers basis World Ranking, Kabita Devi has a shot at quota. If she manages to achieve it, it would be a great achievement for Indian fencing.
Best wishes to the Indian Contingent 🇮🇳