The Olympics is just a month away…sports fans around the world are excited to finally watch the Olympics after an year's delay 🤩
So here are a couple of current talking points regarding India at Tokyo Olympics..
How many Indians have qualified?
As of today (19 June, 2021), Indian squad for the Tokyo Olympics is 100 member strong. Indian athletes will compete in 15 Sports. More athletes are expected to qualify in the coming 2 weeks..
To put things into perspective, 117 athletes qualified for Rio Olympics across 15 Sports and 83 athletes went to London Olympics across 16 Sports.
2. Which athletes can still qualify?
More Indian athletes are expected to qualify in following sports:
Golf: The Men's Golf qualification period ends on 21st June. Unfortunately, no Indian golfer is currently in direct qualification spot. Anirban Lahiri is 3rd reserve in the ranking. On the Women's golf front, Aditi Ashok is in direct qualification spot and is expected to qualify. Tvesa Malik is 5th reserve. However, women's qualification period ends on 28th June and both of them have another tournament in hand to improve their ranking.
Tennis: The Olympic qualification is based on rankings as of 14th June. Sania Mirza and Ankita Raina are expected to qualify in Women's Doubles when official list comes out next week. Depending on withdrawals and other nation entries, Rohan Bopanna & Divij Sharan also stand a chance to qualify for Men's Doubles. We will have a clearer picture when the list is out on 22nd June.
Swimming: 6 Indian swimmers have achieved the B qualification mark. To be assured of a quota, they need to achieve A qualification mark. Indian swimmers are going to take part in European Olympic qualification tournaments this weekend. Hoping a swimmer achieves A qualification mark. If they don't, we will have to wait for allocation of quotas, if any, for B qualification mark swimmers. Read the details of swimming qualification process here
Athletics: India GP 4 is going to be held on 21st June in Patiala. Indian athletes will have a chance to achieve qualification mark or improve their best performance so that their rankings can improve.

Following athletes are currently in qualification spots as per ranking: Dutee Chand (100m, 200m), Annu Rani (Javelin Throw), Tajinder Toor (Shot Put), MP Jagbir ( 400m Hurdle), Men's 4x400m Relay, Women's 4x400m Relay.
Qualification period ends on 29th June.
Archery: The Final World Archery qualifiers are scheduled this weekend. Indian Women's recurve team will be looking to qualify. Women's team qualification event takes place on Sunday.
3. Will India be able to send its largest contingent?
India sent its largest contingent at Rio Olympics -117 athletes. Can we go better than that?
Given the current qualification situation, it seems unlikely now. India already has 100 athletes qualified. As per our assumptions, 10-13 more athletes will qualify between now and end of the qualification period – 2 from Tennis (guaranteed), 1 from Golf (guaranteed), 2 more from Archery if Women's team qualifies (good chance), 5-8 more athletes from Athletics.
4. What else is making the news?
Indian Hockey federation announced the squad for Indian Men's & Women's team. Here are the 32 people on whom the responsibility lies to end a 41 year wait for an Olympic medal in Hockey.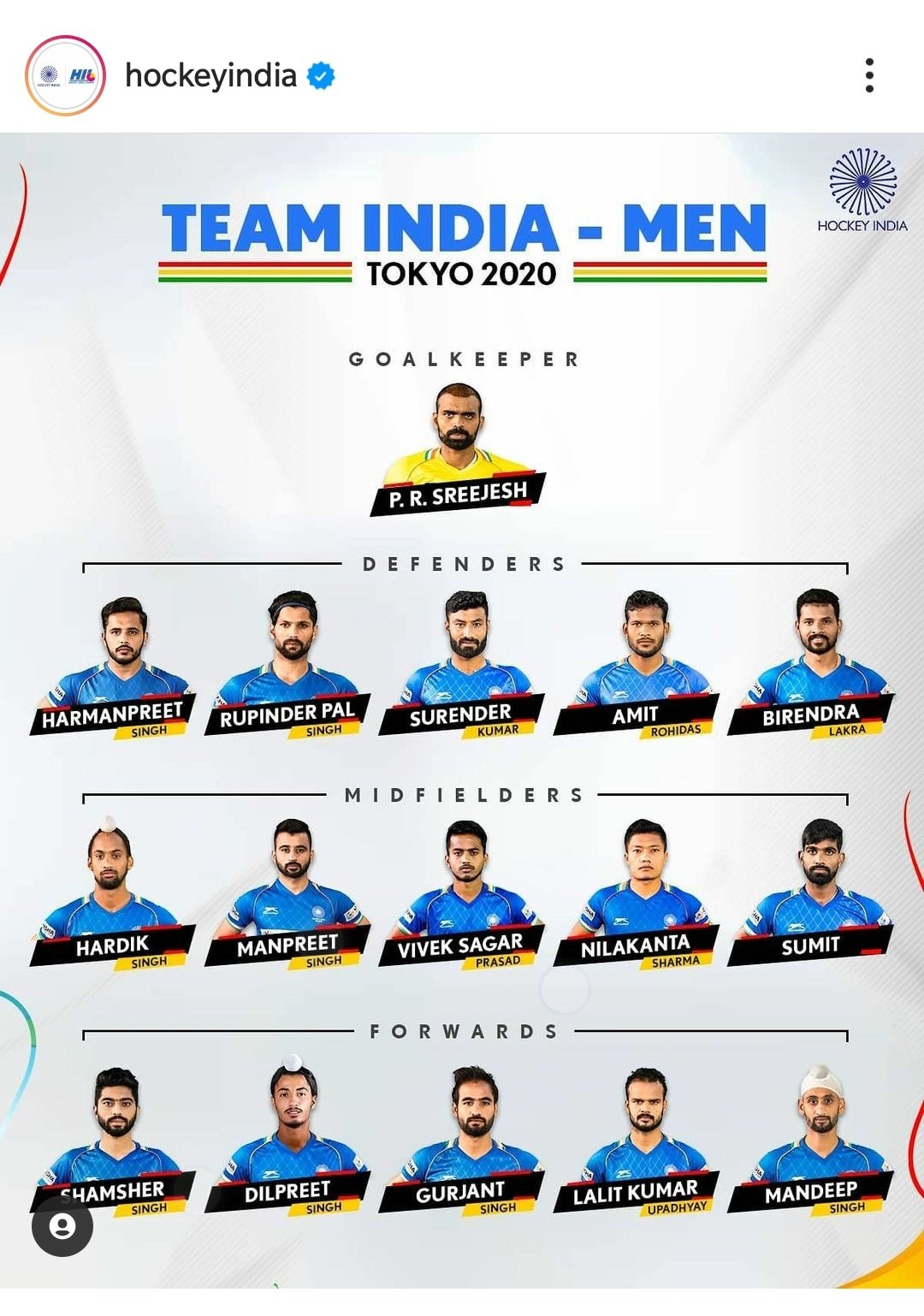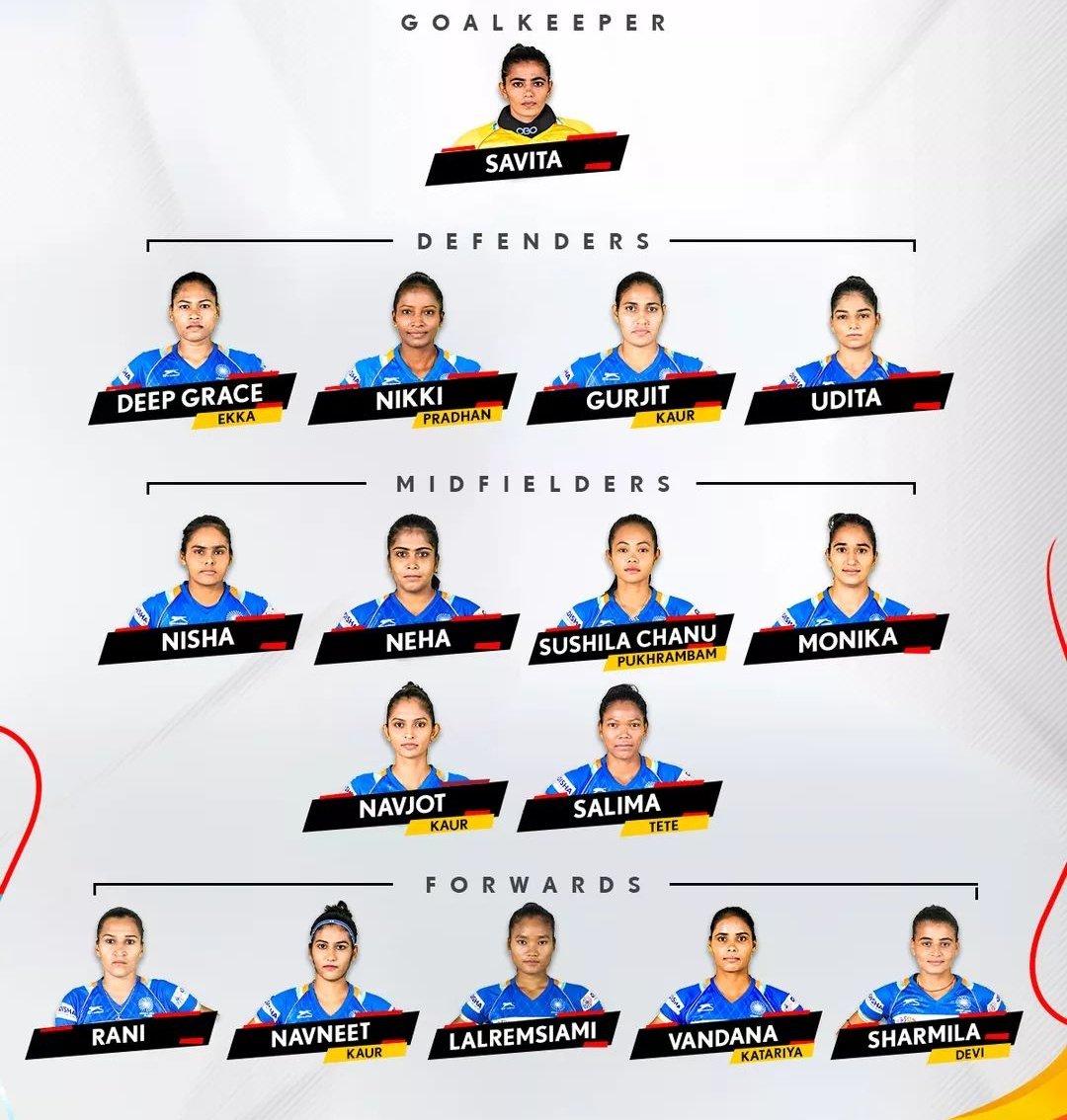 If you are looking for India's schedule at Tokyo Olympics, we have got you covered…
Here is the schedule for India